Stand out at events with impactful, custom-designed tradeshow signage solutions!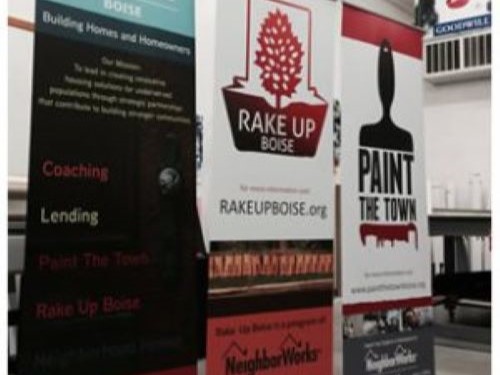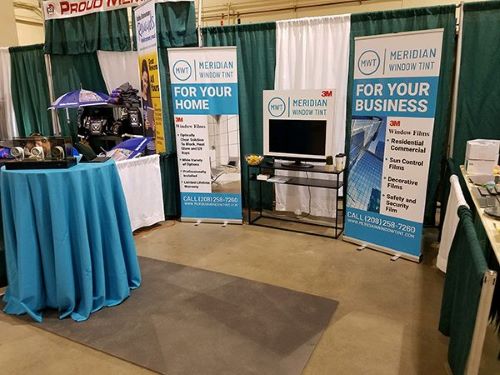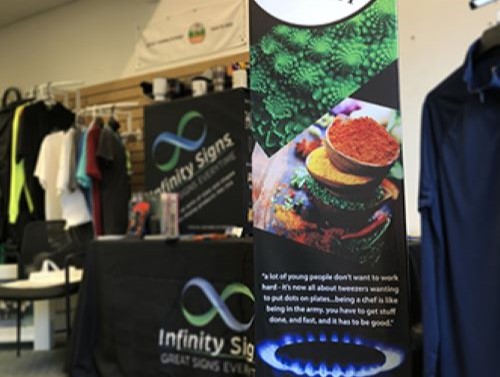 Our tradeshow and event signs are the perfect solution to make your booth or event stand out from the crowd. Our signs are made with high-quality materials and are designed specifically for indoor and outdoor use. We offer a wide range of signs to meet the needs of any event, including banners, posters, easel signs, and even custom shaped signs. Our easy-to-install signs are customizable, allowing you to create a unique look that best represents your brand. The signs are also lightweight and portable, making them easy to transport and set up. With our tradeshow and event signs, you'll make a lasting impression on attendees and ensure that your message is seen and heard.
We specialize in providing high-quality signs that will make your event stand out. Our team of experts is experienced in creating customized signs that will perfectly suit your event's needs and capture the attention of your audience. Our services include the design, printing, and installation of various types of signs, such as banners, posters, backdrops, and displays. We use state-of-the-art technology and materials to ensure that the signs we create are durable, vibrant, and long-lasting. We also offer a wide range of customization options, including size, shape, color, and material, so that we can tailor our signs to your specific event. At Infinity Signs, we believe that successful events require effective communication, and our signs are an essential tool to achieve this. Our goal is to exceed your expectations and provide you with the best possible service so that your event can be a memorable success. Contact us today to see how we can help you make your event a hit!
How it Works: The Infinity Signs "Better-Brand Process"
No Matter What You're Looking For,
We Will Build it or Find it For You
Location, Location, Location