Business Branding Tip
Don't Fall into the Valuable Asset Trap!
Are you putting extra stress on employees due to lack of staffing?
We all see it everywhere, new hours, business locations
closed due to lack of staffing, empty shelves, or super long lead times for
just about anything you might want to buy.
As Business Owners, we al know that
results in less sales, less profit which naturally drives the desire to
maintain those sales and profits and plan for growth. So yes, its is stressful
times for business owners, but keeping that most important asset in mind during
this time, is to value your employees you do have and who are working hard.
It's best not to fall into the trap
of asking for more and more overtime or sometimes companies even place some
sort of mandatory overtime in place. That may help show some better numbers for
a few weeks, but then people will start getting tired of that. Who knows what
they might do or where else they might start looking for employment at or maybe
your customer service levels fall off from normal? Be innovative elsewhere is
much better that trying to just keep getting more hours of the employees you do
have, maybe shorten your open hours or # of days also. Those numbers won't stay high for long with
more and more overtime.
Lastly, we can all keep the above
in mind when we are out shopping and buying things ourselves. Take a few
seconds and give some thanks to those people out there who are working and
helping you out. We are sure they will appreciate that.
We highlight another brand image from an Infinity Signs customer -Idaho First Bank
Infinity Signs recently completed a
project that they were very excited about. They received a request from Dave Dickey, senior vice president and area market leader for Idaho First Bank in Ada County. Dave needed a frosted barrier between the several glass walls between his offices, Infinity had the perfect solution.
Infinity transformed the plain glass at Idaho First Bank to frosted glass, capturing the look of cut or texturized glass to an astonishing degree at a fraction of the price.
Dave couldn't have been more pleased
with the results!
Infinity's
designers incorporated Idaho First Banks current logo for a clean and contemporary look all
while maintaining their brand image.
Putting our training, equipment, and
support to good use, Infinity got the entire order produced and installed to
code on time! Dave cannot be happier
with his new privacy windows and will be sure to use Infinity Signs again for more
signage in the future.
Andy's Idaho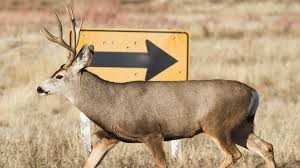 It's that time of year, Hunting Season and we live in Idaho,
a great state for that and those people who enjoy experiencing that and enjoy
putting some great tasting true organic meat on the table. extra safety when driving around Idaho during October, November, December and January.
This is the time of year when
vehicle wild game accidents are at their highest levels. Due to being in the
"RUT" male deer are running all over and traveling around almost all day and
night in search of female deer. Just when we think the "RUT" is about over and
completely behind us, we also must keep in mind this is the migration time of
year in Idaho for our great deer and elk herds. All of this just adds up to
more and more deer and elk crossing more and more roads during these few months
of the year. So, share that safety tip with all you know and let's try to keep
those vehicle animal collisions as low as possible. Slow down and keep your
eyes open for those animals close to the roads.